Ready For Guests on Easter?
5 Questions Guests Secretly Ask On Easter Weekend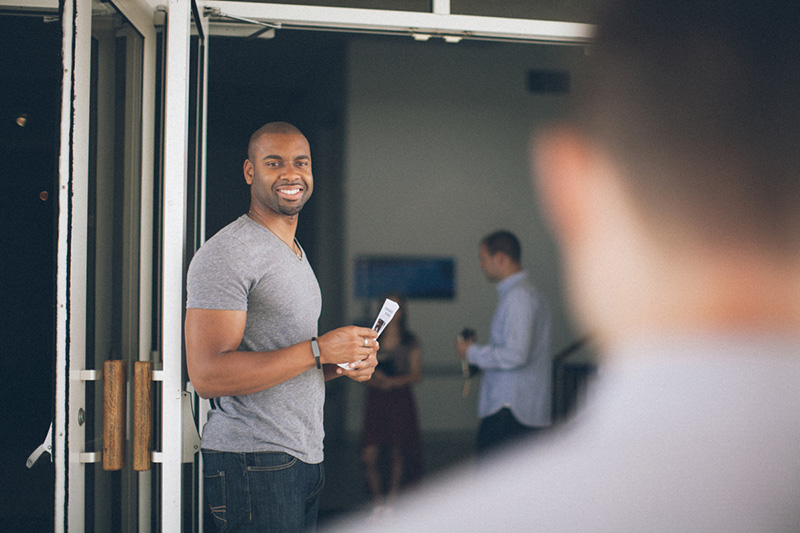 Getting ready for the guests…
When new friends come to our house, we pull out all the stops, don't we?  Everything gets a quick makeover in time for our guests, right? That's called hospitality and it can make or break the experience. We want the guest to feel comfortable in this strange place that we call home – and we often wonder what our guests will think when they step into our humble abode.
Unfortunately, when guests enter a new church for the first time, they often discover that not much thought went into their visit, which can make it really awkward. Wouldn't it be nice if churches planned for their new guests as much as we all plan when we have the new neighbors over for dinner?
Here are 5 questions that new church guests secretly ask when they pull into your church's parking lot for Easter weekend (or any weekend for that matter) – and some simple ways we can communicate better to help them have a great experience.
5 questions guests secretly ask on Easter Weekend:
Question #1: How do we know if we can trust you?
Answer: Tell micro stories & practice hospitality
People have decided to trust you at some level by just showing up – but their trust will begin to either grow stronger or weaker the second they drive onto your property. In the parking lot, in the foyer, in the hallways, in the auditorium – every second of a guest's journey is filled with a lingering question about your trustworthiness. Be ready for it, and train your people in the art of Hospitality. Make them feel "welcomed" with your genuine kindness and hospitality.
From the stage, incorporate authentic stories of life change. Not the shiny, perfect people stories either. The ones that make you cringe because they are so real and authentic. There is a fine line between doing something great and doing something perfect. Strive for great and let people know that your church isn't full of perfect people.
Tip: Stories build trust, so put signage throughout your foyer that simply depicts "Micro Stories". A face, a name and a quote is all you may need in this context. Sprinkle micro stories around your website and your facility and help guests discover that your church is a place where life change takes place.
Question #2: What value do you add to my life?
Answer: Acknowledge real needs & highlight help ministries
Face it, people are selfish…all of us. As much as we'd like to think people come to our church seeking profound truth…they are realistically seeking something much more simple: "What's in it for me – and why should I change my schedule to be connected to your church – or God for that matter?"
Easter weekend is a prime opportunity to answer that question for your guests.  Help them along by communicating the way Jesus did with his audience:  through felt needs.
Hungry? I am the bread of life. Thirsty? I am the living water. Sick? I am the healer.
On Easter weekend (and every weekend) make sure you are communicating value.
Start with the easy stuff (hospitality) then move toward solving more significant needs (theology).
Need a restroom or some coffee? Here's where to find it.
Need to connect with other people in your stage of life? Here's how.
Need some resources to help your marriage? Take this home with you.
Need to find more fulfillment in life? Consider this. 
Tip:
A few hours after your Easter service – follow up with an email to all guests with a free valuable resource from your pastoral team that addresses common felt needs – and offer a post Easter class that helps people discover the truths of the Gospel.
Question #3: Is there a good reason to join this group?
Answer: Make it desirable & make it easy
Community is a human need rooted in the character of God. Everyone needs and longs for it…even when we don't acknowledge it. Our job as church communicators is to (1) help people understand that's what they are longing for and (2) provide opportunities for them to meet that need.
Communicating stories of people in community is the fast track way to make community desirable – and less awkward.
"Meet Joe & Macy: this year they lost their child in a tragic accident…and wouldn't have made it through, except for their small group who rallied around them. Their story is what CHURCHNAME is all about, and we'd love to help you get connected to a community of people like this."
Suddenly, "community" is not so awkward – it's desirable. Everyone can relate to it…and might even quietly admit they long for that. 

But, beyond stories, you've also got to make it easy to take steps toward community.
Make sure you intentionally plan how you will clearly communicate the steps a guest can take to get connected to others in their stage of life.

Make sure all promotions from "Street to the Stage" highlight 'Community' more than 'Events'.

Heavily promote "small groups", recovery groups, and possibly an informal opportunity the week following Easter to meet your pastor(s) and small group leaders.
To help people decide if they want to connect to your group (i.e. your church) – give your guests the sense that there is a place for everyone – including them – at your church.
Tip: Highlight small groups on Easter weekend via your worship guide handout, Social Media channels, signage and your follow up materials. 
Question #4: What's different about you?
Answer: Your values & the uniqueness of Christ
People are bombarded with thousands of messages everyday. Easter will be no different – and your church must EARN the right to be heard by every one of your guests. It won't happen accidentally. The only way to 'be heard' in a sea of messages is to stand out from the masses.
So…you have a shiny building, a nice pastor and state of the art screens on stage. Welcome to the club – there's likely a handful of churches within 3 miles of your building that have the same experience.
The art of good communication is highlighting what's different, what's unique, what's interesting. So, what's unique about your community?
Highlighting the things that you value as a community is a quick way to show off your uniqueness.
So, your church happens to have a lot of people with a particular passion for the homeless? Awesome. Tell that story. Your leaders place a high value on team leadership? Great. Fill the stage with a diversity of leaders on Easter weekend.
Identify the things that you value as a church, and make a strategic effort to creatively communicate those elements on Easter weekend. Stand out, but not too much, there's another hero on the stage that you need to talk about.
No matter where your church is, or who your leaders are, or what your budget is, or what community you serve in – every church should have one thing in common that is unique to our culture:  Jesus.
Whatever you do, make sure people don't just see the uniqueness of your church – help them see the uniqueness of Christ in a culture that may not know much about Him. Tell the uncommon story of forgiveness offered by Jesus, and let God do His work and take over the communications internally for each guest.
Tip: On special days like Easter, consider highlighting 3-5 of the most interesting elements of your ministry to guests…which may be in the form of concisely stated value statements in print and signage throughout your building – and/or related stories from the stage.
Question #5: What do you want from me?
Answer: Nothing but your presence
Let's face it: in a messed up world where churches and non profits are always asking for something – people naturally walk in the doors of your church with some skepticism. What do you want from me?
Your answer needs to be an emphatic "NOTHING".
Now, that's not to cheapen the Gospel or mean that Christ will not call them up to something. But, for now – at this moment, it's important to convey that the only thing you are asking from them is their presence. Not their money. Not their commitment. Not their voice. Not their kindness. Not their acceptance. Nothing. Just encourage them to "come and see" and trust the work of the Gospel to do its job.
Tip:
Make sure any 'call to actions' you mention, such as filling out a guest card, explicitly states the value proposition for the guest. For instance, let them know that everyone who fills out the Guest card will be sent a free resource on a popular 'How to…' topic such as Marriage or Parenting.
Need help being Hospitable?
We help churches communicate better – and hospitality is a powerful form of communication. We'd love to help you think through your print, signage and brand messaging to help you communicate better to your guests. Contact us if we can help in anyway – and make sure you check out our Next Steps center to maximize the impact on first time guests.